Worship Ministry
Our mission is to meet people at their comfort zone and take them one step closer to Christ.
Our vision is that, as a diverse and growing church body, to never let worship become a stagnant or complacent act, but one that changes as the church changes vision and continues far past our services.
Our worship ministry carries out our mission and vision in these three areas: truth, relationship, and excellence.
Truth - When we worship we want to worship our God in things we know are truths. When we worship God for something that He isn't or doesn't condone then we are not worshipping Him, but ourselves.
Relationship - Worship is all about relationships. It is about our Christ's relationship with us, God's love for us, and the Holy Spirit's guidance. It can also bring about stronger relationships in fellow believers who worship and serve together.
Excellence - We are called to give God not only our first, but our best as well. We see this with the sacrifices of Cain and Able.
Worship Team Goals
· To better exemplify the diverse worship culture within our church
· To meet people at their comfort zones, and take them one step further
· To become more expressive worshippers
· To lead in authenticity to worship
If you have any questions or would like more information on how to support this ministry you can email, our worship minister, Creighton Tamerius!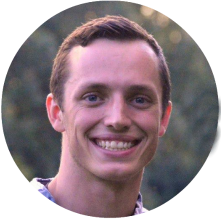 Creighton Tamerius
Worship Minister | cr810j@yahoo.com